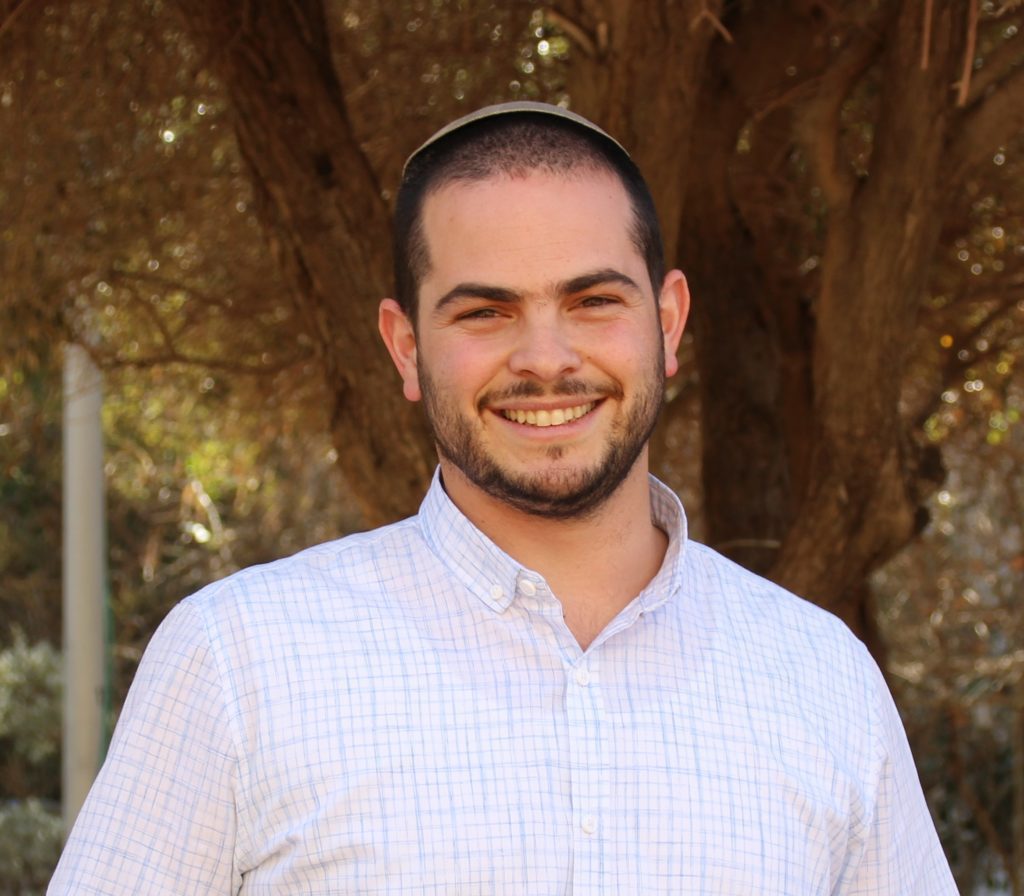 Nachshon Popovich joined Tzalash in 2022 to serve as CEO. Nachshon comes to Tzalash after a distinguished and decorated six-year career in the army. After drafting to the legendary Tzanchanim Brigade, he eventually became an officer, assuming various roles of increasing responsibility, ultimately achieving the rank of Captain.
Nachson first became acquainted with Tzalash and Rav Peretz – like so many other soldiers – during a Tzalash learning program. The power of the initial experience inspired him to such an extent that when he became an officer, he arranged for Tzalash to visit his soldiers as often as possible. As a married couple, Nachson and his wife were also very involved with – and benefitted from – Tzalash's Eishet Chayil program.
In light of his extensive army experience and his deep appreciation to Tzalash, it was only natural that he would join the staff of Tzalash upon his discharge from the army. A natural born leader – whether on the battlefield or in the office – Nachshon is grateful that his role at Tzalash provides him an opportunity to give back to an organization that has meant so much to him.
Nachson and his wife Geula live in Eli along with their three children.
Strengthening And Inspiring The Soldiers Wherever They Are